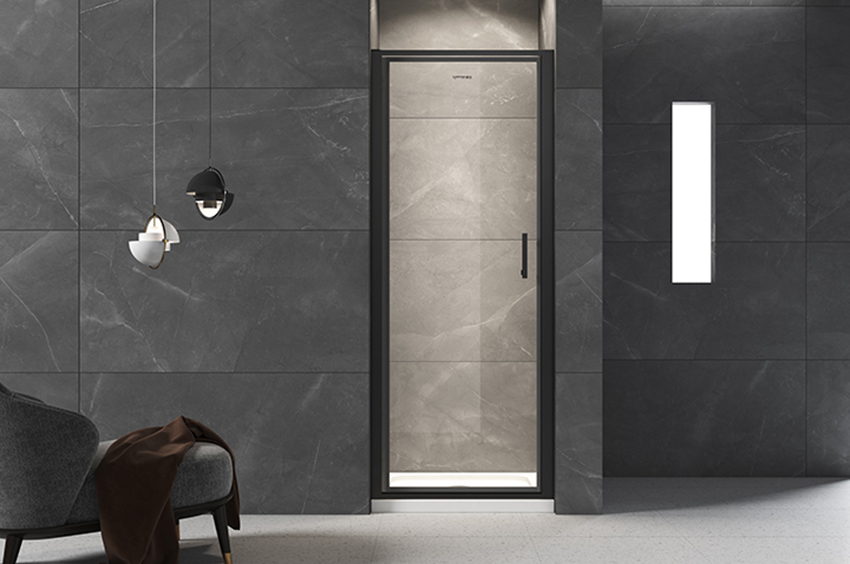 509
The 509 series is a classic combination of minimalist hinged door technology application and ceiling structure. While applying the cross hidden hinge structure, the "White Gold" of the Real Alpine Salt Mine in Sicily, Italy, is a heavenly work that takes the visual experience of the Arment series into a grid, relying on the staggered and framed profile, and the combination of ultra-white glass, is true to the deep integration and interaction of multi-element, the blend of black and white singularity, the minimalism of modern fashion is vividly displayed, without losing the noble and the atmosphere.
Product size : (600-1000) x (700-1000) x (1850-2000)
Glass thickness : 8mm(6mm)
Hardware/Alum. color : Matt Black
Adjustment size : 15mm
Right and Left reversible / Easy clean glass optional / Customized size.
Product size : (1000-1500)x (700-1000) x (1850-2000)
Glass thickness : 8mm(6mm)
Hardware/Alum. color : Matt Black
Adjustment size : 15mm
Right and Left reversible / Easy clean glass optional / Customized size
Product size : (600-1000)x(1850-2000)
Glass thickness : 8mm(6mm)
Hardware/Alum. color : Matt Black
Adjustment size : 15mm
Right and Left reversible / Easy clean glass optional / Customized size
Product size : (1000-1500) x (1850-2000)
Glass thickness : 8mm(6mm)
Hardware/Alum. color : Matt Black
Adjustment size : 15mm
Right and Left reversible / Easy clean glass optional / Customized size
1. Standard configuration with minimalist all-enclosed frame casement door structure, aviation aluminum alloy material, surface matte black paint process, minimalist and elegant;
2. The combined wall adopts minimal frame material and combined wall material combined structure design, the unilateral adjustment size is 15mm;
3. Imported SUS304 precision cast cross concealed hinge structure design, strong anti-corrosion bearing capacity, larger opening angle, closing hinges not exposed, beautiful and firm;
4. Standard 8MM automotive grade full tempered glass, safe and durable;